TSS VACANCY – OFFICE ASSISTANT & SUPPORT
TSS is a small business founded in 2011. We are trained in installation and maintenance of Solar systems and our skills and experience spans over 25 years in specialist support services, electricals, air conditioning, Solar Electric Services, Fire detection and extinguishing services, generator installation, and maintenance. This includes experience working within a large global company for over 20 years before launching TSS.
A local company with a global vision, TSS is a representative partner of several multinational corporations, providing quality support, products and services. Our team leaders are constantly challenging themselves in service development and you as a team member will also learn and contribute ideas and skills in this innovative environment.
JOB SUMMARY: The TSS Office Assistant & Support role needs someone with great interpersonal skills, initiative, discipline, and a willingness to learn, adapt and contribute to the environment of a company providing quality technical services.
The Office Assistant & Support team member will report to and support the TSS Office manager. The role will also provide administrative support for other TSS colleagues and will include specific and administrative functions in and out of the office, including on TSS project locations when necessary.
The Office Assistant & Support role will ensure that all electronic and paperwork is handled appropriately with adequate attention, and filed correctly; preparing and opening mails, answering the phone and performing general tasks. A knowledge of QuickBooks would be an advantage
The Office Assistant & Support applicant will be required to be familiar with MS Office, to enter information and ensure the accuracy and completeness of the data entered, and also generate reports as necessary.
The role will also include overseeing office communications, and dealing with petty cash.
The person selected for this role will also be responsible for scheduling appointments, receiving walk-in guests, answering emails and also working with a diverse group of people.
Responsibilities of the Office Assistant & Support include:
Please send your CV with an ID-photograph to: tssoffice@tsstechsupport.com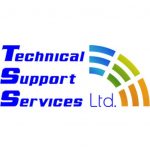 Air Condition Technician & Electrician
Technical Support Services Ltd.(TSS), is looking for an Air condition Technician & Electrician to join the TSS team.  Interested applicants should have:
Email your CV for either position and diplomas to tsssupport@tsstechsupport.com.
NOTE: TSS will respond to applicants who have been shortlisted.